Wyndham Grand Bangsar Kuala Lumpur is set to make a grand entrance into Malaysia's vibrant hospitality scene, coinciding with the celebration of Malaysia Day on 16th September 2023. Formerly known as Pullman Kuala Lumpur Bangsar, this remarkable transformation marks the debut of the prestigious Wyndham Grand brand in Malaysia.
Wyndham Grand Bangsar Kuala Lumpur
Nestled strategically in the heart of Bangsar, one of Kuala Lumpur's most coveted districts, Wyndham Grand Bangsar Kuala Lumpur promises an exquisite experience that seamlessly blends luxury, convenience, and sophistication. Wyndham Hotels & Resorts, a global leader in hotel management services and the world's largest hotel franchisor, boasting over 9,200 properties across 80 countries, proudly introduces the first Wyndham Grand brand in Malaysia.
Wyndham Grand Bangsar Kuala Lumpur, Malaysia's inaugural Wyndham Grand brand, boasts 513 opulent rooms, comprehensive meeting facilities, and an array of world-class amenities. It offers an unparalleled experience catering to both business and leisure travelers. Its unwavering commitment to excellence, combined with its strategic location, positions it as the ultimate choice for those seeking a harmonious blend of luxury, functionality, and convenience.
The hotel also features state-of-the-art function rooms and a grand ballroom, making it an ideal choice for corporate events, conferences, and social gatherings. Whether you're planning a wedding, a business meeting, or a special celebration, Wyndham Grand Bangsar Kuala Lumpur offers the perfect setting to elevate your event.
The allure of luxury extends beyond event spaces. The property hosts a diverse range of facilities to cater to every guest's desires. Find moments of serenity and rejuvenation at the spa, savor delectable culinary creations at the fine dining restaurant, stay active and fit at the well-equipped gym, and indulge in exclusivity at the executive lounge.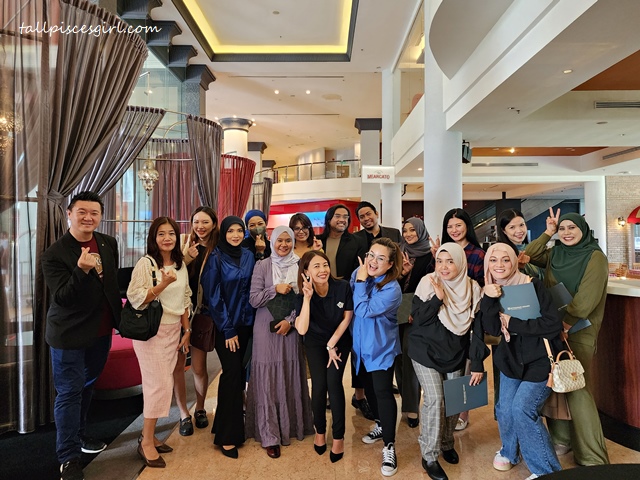 "As we transition from Pullman to Wyndham Grand Bangsar Kuala Lumpur, we are thrilled to introduce a new standard of luxury and world-class hospitality to Malaysia," said Mr. TK Lee, General Manager of Wyndham Grand Bangsar Kuala Lumpur. "Our strategic location in Bangsar, combined with our unwavering commitment to delivering exceptional service and top-notch facilities, positions us as the premier destination for travelers in search of the perfect blend of sophistication and comfort," added Mr. TK Lee.
What are you waiting for? Click on the link to book Wyndham Grand Bangsar Kuala Lumpur with the best price now!